I found this on one of the blogs I frequent and love it! So I wanted to share the idea.
I'm Loving... The Royal Wedding Fever. I admit it, I can't get enough of all the shows about William & Kate, the wedding and reception details, the history, and the traditions. Thank goodness for TiVo, so I won't miss a second of the coverage on Friday!
The one below is my favorite...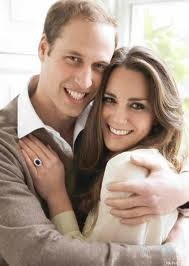 I'm Loving... The Voice. I have only watched the first episode of the "blind" auditions, but I am really enjoying it so far, and really like a couple of the singers.
I'm Loving... The King's Speech. This is one of the best movies I have seen in a long time and highly recommend you check it out!
I'm Loving... The Victoria Secret Pink MLB collection.
Bond is a huge baseball fan and his team has been a Giants fan since 5 years old. I will be purchasing this to support his team...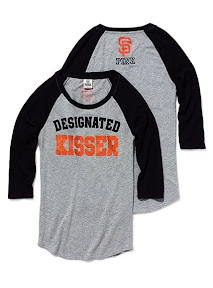 And this to support my team...
I love this whole line of MLB wear and the collegiate collections. Check them out.
I'm Loving... All my Administrative Professionals. Today is Administrative Professionals day and the ones in my office are so amazing! Here's a pic of the gift they got today...
It's a Tervis tumbler full of tea, coffee, candy and a Starbucks gift card.
What are you loving?
- Posted using my iPad 2